Kilimanjaro Climbing Company
A leading Tour Operator for Climbing Mt Kilimanjaro & Kilimanjaro Safaris
Climbing Mt Kilimanjaro and a Kilimanjaro safari are once in a lifetime experiences. At Kilimanjaro Climbing Company (KCC) we have the knowledge and expertise to make your experience safe, enjoyable and memorable. KCC is an all-inclusive tour operator and mountain outfitter. We do not sub-contract any part of our business, the entire process is controlled by us therefore you only deal with us. This is how we ensure your Kilimanjaro safari or climbing adventure will be everything you hope it to be.
Prepare for your Kilimanjaro adventure
We will be with you every step of the way
Climbing Mt Kilimanjaro is an amazing adventure which will probably be one of the most challenging and rewarding experiences of your life. There are a few things you need to think about before the magical ascent begins. As a leading tour operator, we can answer all your questions and will be with you every step of the way to plan, prepare and climb to the Roof of Africa. 
Take your first steps towards climbing Mt Kilimanjaro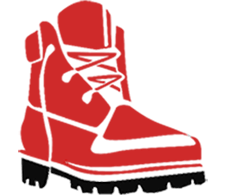 Plan Your Adventure
Planning your Mt Kilimanjaro climb may seem a daunting task. We will provide you with the correct information and advice to help you plan your adventure. When is the best time to climb? Which route? What about equipment? How fit do I need to be? These are all important questions we will answer to make your climb a success.
Choose Your Route
Choosing the best route to climb Kilimanjaro is one of the most important aspects when planning your expedition. Our experience and knowledge of the mountain combined with dedicated staff, enables us to advise on which route is best suited to your needs, safety and enjoyment.
Prepare Your Climb
Information is one of the most important aspects of the planning process. Knowing what to expect throughout the trek helps prepare you both mentally and physically. Our experience will guide you through the practicalities of climbing Mt Kilimanjaro and set the pace for a successful summit.
From Summit To Safari & Beach
Why Climb Mt Kilimanjaro With Kilimanjaro Climbing Company
Support during your time Tanzania
Quality Mountain Equipment
Tasty & Nutritious Food
Join us to help Africa's children and wildlife flourish and grow, so they too can realise their full potential.
Kilimanjaro safari or a visit to the island of Zanzibar?
Every day, approximately 100 African elephants are being killed for their ivory – if the slaughter continues at this rate they will be close to extinction in 10 years. But there is hope – local communities are desperately trying to protect the elephants, and we can help them! 
Climb Kili 4 Elephants is a project of KCC to raise awareness for poaching of African elephants and promote a deeper understanding of the trafficking of endangered wildlife. With our fundraising treks to the summit of Kilimanjaro, we aim to help fund the efforts for elephant conservation in partnership with conservation groups in Africa and provide wages, equipment and training for vitally needed scout teams in Tarangire National Park.
Join us on a "Climb Kili 4 Elephants" trek to help save the lives of these majestic icons of Africa. 
Scott and I had an awesome trek – stunning scenery and great team. Prosper and August were really brilliant. We are now sunning ourselves in Zanzibar – Eddy the driver was there to meet us and is taking us back on Sunday.
The guides and the team of people with us were amazing and really looked after us. Food was delicious!

The guides were very caring and I especially bonded with Prosper. He held my hand through most of the climb because I was struggling and sang to me on summit night. If he hadn't had held me up I probably would have collapsed. He had to blow my nose for me and feed me my energy gels and water bless him.
We took the Lemosho Route up Kili with KCC. Simon was incredibly helpful in getting my daughters and I set up for the trip with advice and really clear directions on where to go for meeting points etc.

Once in Arusha we were taken care of admirably by Prosper and his team of 12 porters/cooks and guides. We ate wholesomely on the trip – even if it was vegetarian to accommodate one of our team!

The hike was fantastic, being a small group meant we set our own pace which was generally faster and more refreshing than the larger teams of 12-15 we kept overtaking. One of the biggest highlights was about 3pm on the 2nd day when we rounded a ridge and saw the mountain top for the 1st time, but they kept coming going up the wall on day 5 and of course hitting the summit at sunrise on July 17th. Going downhill for 2 days afterwards was the hardest bit – followed by washing 8 days of dust out of everywhere when we got back to our hotel.

This was an amazing trip, made all the better by the KCC team – I couldn't recommend them more highly.
James Sawyer
United Kingdom
I booked my trip quite late and Kilimanjaro Climbing Company were fantastic from the very first contact organising things, all the way through to the end. They were incredibly helpful and took care of everything I needed meaning I could simply just enjoy this trip of a lifetime and concentrate on reaching the summit!
Our time in Tanzania and on the mountain was made memorable by the fantastic KCC team. Our guides Prosper and Godfrey, our chef David, server Mathew, and porters David and Noel are truly friends for life after the six intense days we spent together. My kakas (brothers) kept us safe, (SO) well fed, and enjoying every minute.
Start Your Experience of a Lifetime
If you have any questions or concerns, please don't hesitate to get in touch. Unlike the others, we are a hands-on Kilimanjaro safari tour operator with unrivalled first-hand experience and know all of our guides personally. Call us today on +44 (0)1704 574609 or +44(0) 7746 40 30 50.
STEP UP TO THE CHALLENGE
Book Today and Look Forward to Climbing Mt Kilimanjaro